It's a great weekend to be queer and nerdy! Here are some free/pay-what-you-can (PWYC) events happening this weekend — Friday August 17th through Sunday, August 19th — in Tio:tia-ké (so-called Montréal), including our very own queer bookfair, that we think everyone should check out!
This year in its 11th installment, Queer Between the Covers is a book, zine and art fair bringing you DIY queer culture and hard-to-access queer materials from the island and beyond.
WHEN? Saturday, August 18th, from 11 a.m. to 6 p.m.
WHERE? At the Centre communautaire de loisirs Sainte-Catherine d'Alexandrie, located at 1700 Amherst, in the Village.
HOW MUCH? The bookfair is free to attend, but donations are always welcome!
Sign language interpreters will be present for both LSQ (langues des signes du Québec) from 2 p.m. to 4 p.m., and ASL (American Sign Language) from 4 p.m. to 6 p.m. The location is wheelchair-accessible. The bookfair is a scent-reduced space, so we ask folks to smoke in the designated area and wait a bit before coming in, and refrain from wearing scented products.
For all the details, please check out the Facebook event!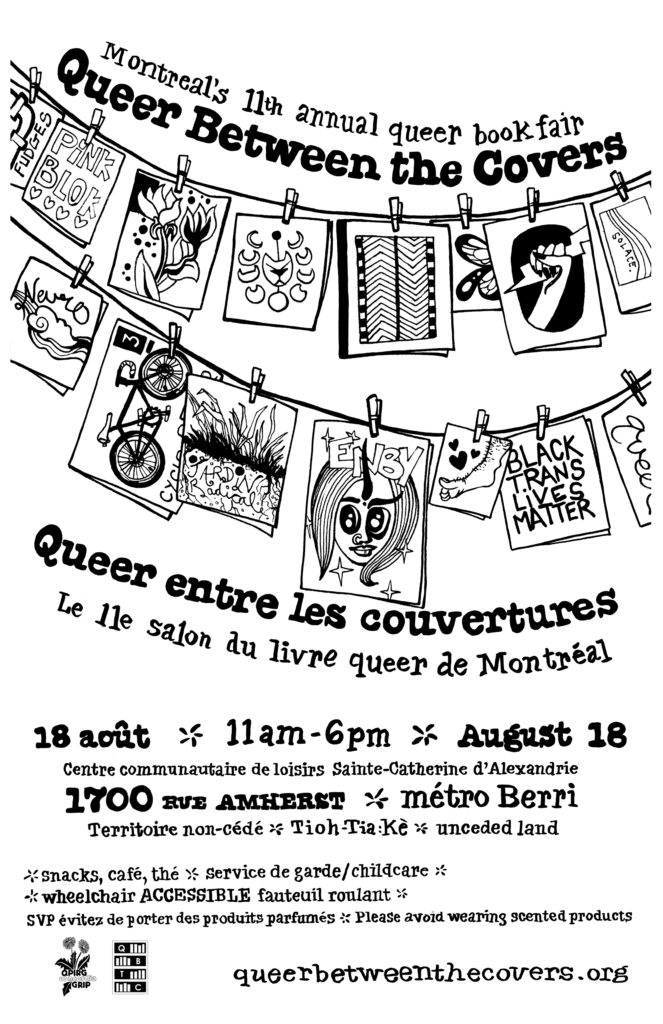 Here's what the organizers (our friends at Metonymy Press) have to say:
"Lindsay Nixon's kinship memoir, nîtisânak, is out this fall from Metonymy Press. As part of Pervers/cité 2018, Lindsay will be reading from the upcoming book alongside some special guests. Join us for a night of queer AF readings, featuring Lindsay, Helen Chau Bradley, and Eli Tareq Lynch!"
And here's a bit about the book:
"Lindsay Nixon's nîtisânak honours blood and chosen kin with equal care. A groundbreaking memoir spanning nations, prairie punk scenes, and queer love stories, it is woven around grief over the loss of their mother. It also explores despair and healing through community and family, and being torn apart by the same. Using cyclical narrative techniques and drawing on their Cree, Saulteaux, and Métis ancestral teachings, this work offers a compelling perspective on the connections that must be broken and the ones that heal."
WHEN? Saturday, August 18th, from 7 to 9 p.m.
WHERE? At Le Cagibi, located at 6596 St-Laurent.
HOW MUCH? The event is free, that said, donations are accepted for the readers.
Check out the Facebook event for more details.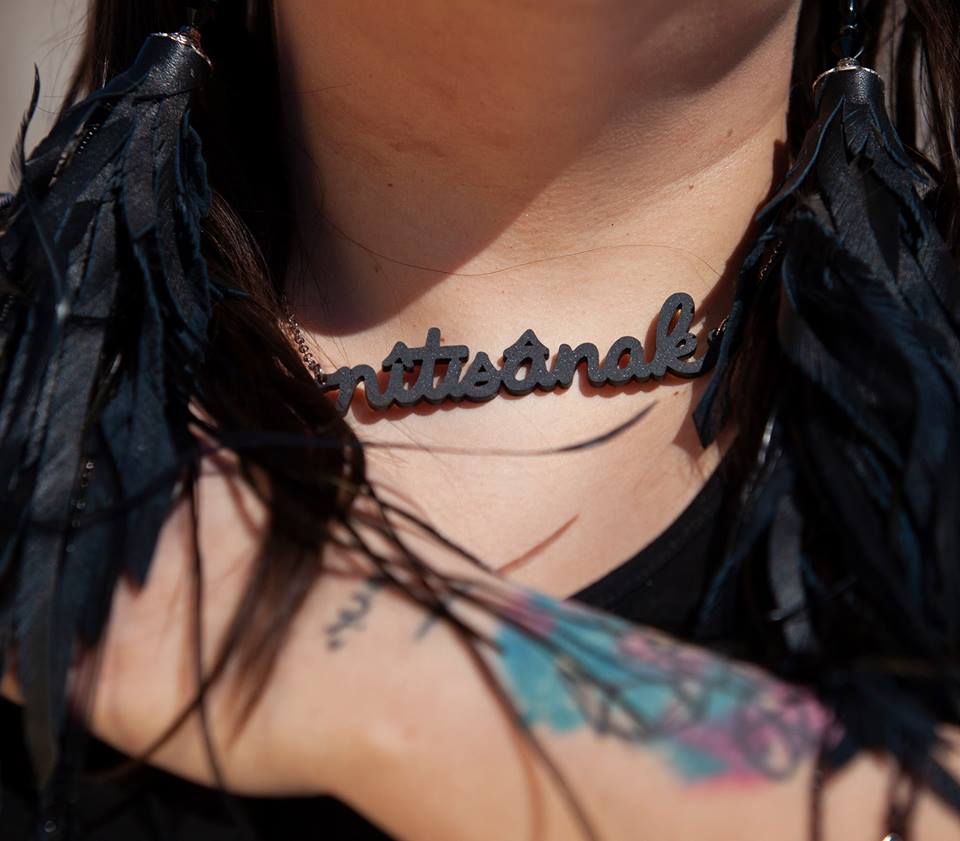 (be)longing is a brand new arts festival by and for QTBIPOC folks! The festival actually started on August 11th, and it ends this weekend, so don't miss out! Here's more details from the organizers, via the event's Facebook page:
"(be)longing aims to give our communities control over their narratives, their art, their truths and their future. In bringing together a diverse programming over the span of 10 days, (be)longing is an exercise of the imagination, the realization of a collective vision of QTBIPOC futurities where we engage with the aftermath of colonial histories.
Through this festival, we seek justice, we seek healing, and we seek self- and collective-empowerment. We explore themes and conversations that are threaded in the fabric of our everyday lives in order to imagine what a utopian future might look like. We engage with diasporic loss, colonial violence, imagined homelands, cultural alienation etc. as they relate to our sexual and gendered experiences of being queer and/or trans. Through this festival, we also deepen our understanding of the histories of these lands and honour the traditional keepers of these territories."
WHEN? The festival started August 11th and the last day is this Sunday, August 19th. There are still events happening this weekend, including a QTBIPOC fashion show (open to all, but only QTBIPOC folks may model) on Saturday and a community picnic (QTBIPOC only) on Sunday! Check out this Facebook event for a full schedule.
WHERE? Again, locations vary depending on the event you're attending! Check out the main Facebook event for all the details.
HOW MUCH? All events are free, but donations are always welcome!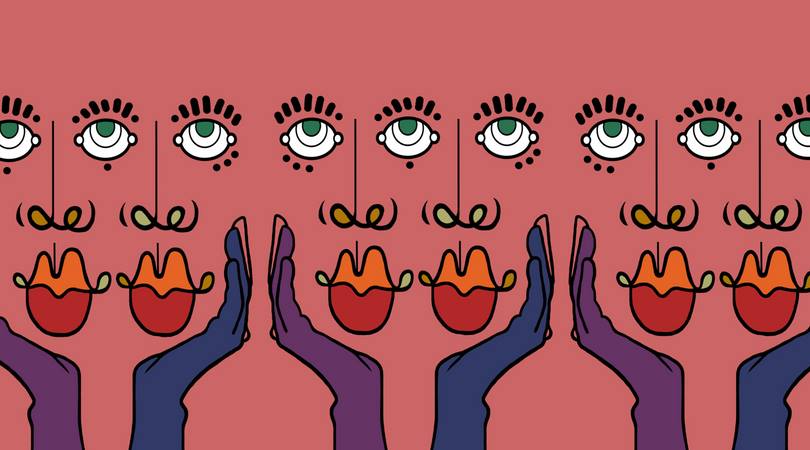 ***
That's it for us! We hope you go to some of these events and have a great time. Enjoy the weekend, stay hydrated, and don't forget: GAY NERDS UNITE!